My name is Walter Gavlick, and I am the new chair of the Chromatography Discussion Group.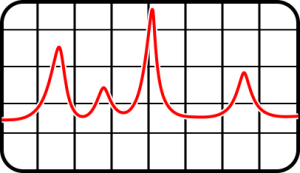 As I take over for Doug Malkin, the previous chair, I need your help. Unfortunately, Doug's mailing list for the group was on his work computer. When he left Monsanto, the list was lost, so I need to rebuild the list. If you are interested in the group's activities, please send your e-mail address to me at wkgavl@gmail.com so that I can send you announcements concerning upcoming seminars and training sessions related to chromatography.
The goal is to have four or five chromatography seminars and at least one hands-on chromatography training session in 2019. Please send me your e-mail address to ensure that you receive notices for upcoming activities related to the group. Also, feel free to e-mail me any questions or comments that you may have about the group. Thanks again for your help.
Walter
Guest author: Walter Gavlick
Chair, Chromatography Discussion Group
Retired analytical chemist from Monsanto
Adjunct Chemistry Professor at Webster University