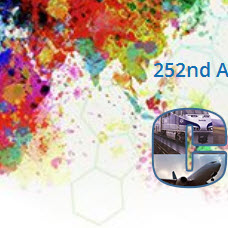 Our intrepid Councilors have returned from the 252nd National Meeting in Philadelphia. Lol Barton was the first to provide the Councilor Talking Points, a summary of Council business that forms the basis for Councilors' reporting to the Section. You can follow the link for the full document. Below one webmaster's notion of the highlights.
Total attendance at the meeting was 12,800. Which is a lot of chemists, but still down more than 20% from the previous national meeting, perhaps lending support to the hypothesis that spring in San Diego is better than summer in Philadelphia.
The Committee on Economic and Professional Affairs approved the draft Chemical Professional's Code of Conduct. The document now goes to the full Board of Directors for final approval.
National meetings in 2017 will carry a regular member advance registration fee of $445. Those meetings will be the 253rd, April 2–6, in San Francisco, California; and the 254th, August 20–24, in Washington, DC.
Best for last: our own Lisa Balbes was re-elected to a three-year term on the Committee on Nominations and Elections. She was the top vote-getter among 12 candidates. That one really knows how to network!