Are you looking for ways to demonstrate or hone your leadership skills? Are you excited about chemistry and how it can benefit students, professors, professionals, and society?
If you're reading this, you're likely already a member of ACS and understand the value of what the Society does. Have you ever wondered how you can give back, or play a bigger role?
The ACS has an impressive governance structure – from an elected President, Board of Directors, and Councilors, to Technical Divisions, Committees, and Members. Committees have a key role in this structure – they are intended to function as focus groups who can advise the Society on specific matters. There are 29 ACS committees focused on activities related to technical divisions and local sections, as well as education, international activities, diversity, and publications.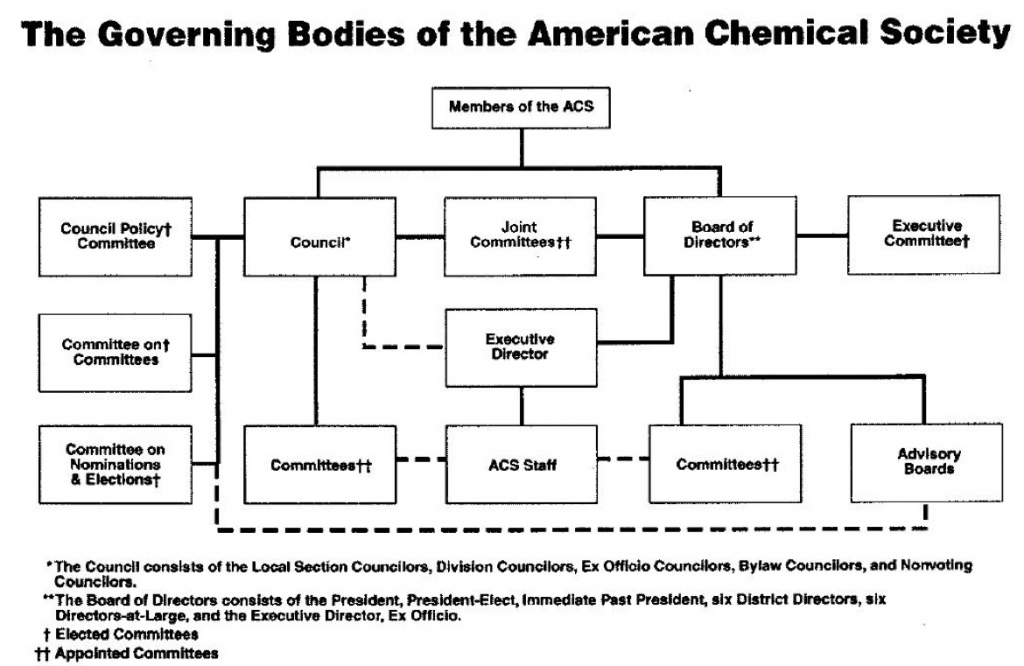 Joining a national committee is a fantastic way to get more out of your ACS membership. Committees members are often leaders in their field and spann government, academic, industrial, and non-traditional career paths. Becoming involved in ACS governance provides opportunities for networking and leadership development that are highly valued in professional settings. Whether you're just starting your career, looking to demonstrate growth, or ready to retire and have some extra time on your hands, you'll find the time you spend with ACS is highly rewarding (and fun)!
Wayne Jones, Chair of the ACS Committee on Committees (ConC) noted in a C&E News article, "ConC seeks to identify and involve individuals from across the society. Including members with a range of experiences and perspectives helps ensure that ACS remains relevant, innovative, and effective."
So, how do you become involved? The first step is to ensure that your Yellowbook login is active; then log in and fill out the Committee Preference Form. Not sure what the Yellowbook is, or how to get started? Feel free to reach out to secretary@acs.org and they'll guide you through the process.
The window for expressing interest in committee membership is only open for a short time: it closes on June 9 and won't open again until next Spring. So, why wait? Learn more about the Committees and then rank them based on your interest.