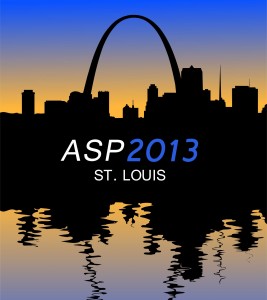 The American Society for Pharmacognosy is hosting their 2013 national meeting right here in River City, July 13-17, at the Hyatt-Regency downtown.
The theme of this year's meeting, Natural Products at a Crossroad: Current and Future Directions, naturally centers on natural products, including a plenary address by Peter Raven of the Missouri Botanical Garden. Another plenary lecture will be delivered by Paul Wender of Stanford on synthesis.
If you'd like to attend any of the technical sessions and/or special events, you can even skip the Travel & Accommodations button on their website (this is home, after all) and go straight to Registration. You'll find more information about the program and special events here as well.
Mark O'Neil-Johnson, Sequoia Sciences, and Ray Cooper, PhytoScience, are the co-chairs of the meeting. About 400 attendees are expected (so far).