OK, enough. Enough of one voice for the entire Saint Louis Section ACS. With almost 1,500 members in 13 metro counties and one city-cum-county, surely this Section has other opinions … or information … or questions to share.
This website — the blog in particular — is now an open (OK, for safety and deniability reasons, let's say semi-open) forum. If you have something to say that you want to share with other ACS members in the region — indeed with anyone, since the website is not password-protected — put it in writing. Download the blog post form*, add your identifying information and your proposed post, and we'll take it from there. Initially, this openness will be filtered, so your posts will go through moderation before being published. If for some reason, we feel your post isn't appropriate for this forum, we'll let you know why, without prejudice, and you're welcome to try again. But we don't foresee that being a very common occurrence.
What should you write about? We don't want to be too prescriptive, so let's say the most important criterion is general interest, something that could appeal to a fair fraction of our members. Since they're chemists, you're safest sticking reasonably close to professionally related items. But if you've got an extracurricular interest, a hobby, a cause, and you think we'd want to hear about it, give it a shot.
Comments will be open on these posts by default as well, including this one. We hope to be providing a platform for a robust, participatory dialogue for all who care to join it.
At some point, posters who earn the trust and respect of our readers may be granted direct posting privileges as guest authors. Let's see how this works, OK? If you have any comments about the program outlined above, you can weigh in in the Comments; click on the "Comments" link at the top of the post.
*The blog post form is accessible through the main menu, too, under Resources. So … no excuses.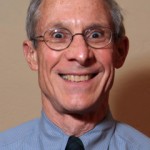 Guest author: Eric Ressner
Eric is retired after a 25-year career with Sigma-Aldrich in product information management, which is not exactly management, but more IT-ish with a strong chemistry component. He's been an avid scuba-diver for a couple of decades and has used that as an excuse to travel to some extraordinary places. Closer to home, he likes to ride his bicycle, commune with family, visit the YMCA daily for exercise, read, and webmaster (can that even be a verb?) this site.