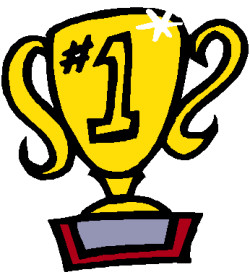 Registration for the fourth annual Washington University Chemistry Tournament (WUCT) opened on October 30th. Teams of six high school chemistry students can register at wuct.wustl.edu until February 1, 2019. The registration fee is $60. Late registrations may be accepted on a space-available basis until March 1st. The late registration fee is $85. The date of the competition is April 6, 2019.
This year's competition format will feature changes and improvements, in addition to familiar components. The day will start off with breakfast and an opening ceremony. From there, students will take exams for the Individual, Topics, Group, and Breaking Bonds rounds. This year's topical focuses will be the chemistries
of marine biology, cleaning, and art. Don't worry: no specialist knowledge of these topics is necessary; rather, the topic exams are an opportunity for students working in pairs to apply chemistry in solving real-life problems.
During breaks between competition rounds, students will be able to participate in optional activities, such as a tour of campus, meeting other teams, and other fun activities both indoors and outdoors. While students are busy, teachers will have the opportunity to attend speaker series about either work with or research with education at WashU, demonstrating new ways to engage students in STEM education while in the classroom.
At the end of the day, the awards ceremony features recognition of the top individual and team performances. Founded on the idea that classroom learning is most effective when applied to a new, challenging environment, WUCT aims to encourage problem-solving and teamwork skills that are crucial for success in the professional world. Any questions regarding the tournament or requests for financial assistance may be directed to wuct@su.wustl.edu.