The results of our Section election for 2016 officers were announced at the Board meeting this week. For the 1,457 of you who were not there, the 2015 officers are pleased to convey the names of those winning positions.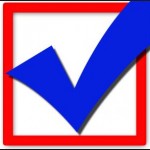 Chair-Elect: Natalie LaFranzo
Secretary: Benjamin Barth
Treasurer: Vic Lewchenko
Councilors: Lisa Balbes and Ted Gast
Alternate Councilor: Brent Znosko
Directors: Leah O'Brien, Eric Ressner, and Keith Stine
Electronic balloting was again successful at getting a larger percentage of members to the polls than was ever seen during the era of paper ballots and hanging chads.
Thanks to all who voted; we like to interpret your vote as being more than just a choice of candidates, but also a demonstration that you value the work the Section does. And special thanks to all who cared enough to run for positions in next year's governance.