Where it goes when pay your Section dues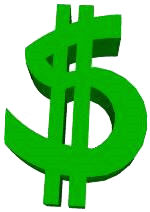 This is the complete line-item budget for 2017. If you've never looked at one of these reports before, you might be surprised that we are budgeting for a very significant deficit. Don't be fooled, though. The individual items are set to allow for development of new programs without having to go back to the well for a refill. So the planned deficit takes those contingencies into consideration. But it doesn't happen very much in any single year. There's about a 0.98 probability that we will finish the 2017 budget year with a modest surplus.
There's a lot of history and esoterica underlying several of the line items. It's not that we don't want to give you all the details, but more like you're probably not that interested. If you do have questions, our esteemed Treasurer, Jeff Cornelius, is just an email away.
Income
Affiliate Dues
 $ 10.00
Member Dues
 $ 11,500.00
National ACS Allotment
 $ 13,932.26
Other General Income
New Member
 $ 200.00
Total
 $ 25,642.26
Expenses
Officers
      Chair
 $ 580.00
      Chair Travel
 $ 500.00
      Chair Elect 
 $ 1,070.00
      Chair Elect -Travel
 $ 360.00
      Past Chair
      Past Chair Travel
 $ 800.00
      Secretary
 $ 1,100.00
      Treasurer
 $ 250.00
Sub Total
 $ 4,660.00
Other Expenses
      Board Meeting Expenses
 $ 1,500.00
      Councilors' Travel
 $ 5,500.00
Sub Total
 $ 7,000.00
Awards Committee
      St. Louis Award Fund Transfer
      Awards Night – Dinner
 $ 2,400.00
      College Student Awards
 $ 1,300.00
      St. Louis Award Symp
 $ 1,500.00
      Midwest Award Symposium
 $ 300.00
      High School Teaching Award
 $ 650.00
      Science Fairs 
 $ 1,800.00
      Chem/Sci/Tech Award
 $ 600.00
Sub Total
 $ 8,550.00
Education Committee
      Wash U Chem Tournament
 $ 1,000.00
      Career Day
 $ 1,000.00
      Chemistry is pHun
 $ 500.00
      High School Chem. Contest
 $ 2,000.00
      Chem Bowl
 $ 400.00
      Kids and Chemistry
 $ 200.00
      Scouting Workshops
 $ 500.00
      Battle burettes
 $ 450.00
      UG Research Symp.
 $ 510.00
Sub Total
 $ 6,560.00
Professional Activities
      Government Affairs (electronic)
 $  25.00
      Leadership Development Forum
 $ 1,000.00
      Minority Affairs
 $ 100.00
      New Members
 $ 160.00
      Women Chemists
 $ 1,000.00
      YCC
 $ 500.00
      Historian (electronic)
 $ 50.00
Sub Total
 $ 2,835.00
Program Committee
Chromotography Group
 $ 1,000.00
      Education Topical Group
 $ 300.00
      Mass Spec. Disc. Group
 $ 500.00
      NMR
 $ 1,500.00
Sub Total
 $ 3,300.00
Publicity and Public Relations
      Fundraising
 $  50.00
      Publicity & Social Media
 $ 1,000.00
      Website/Chemical Bond
 ($ 200.00)
Sub Total
 $ 850.00
Special Events
     Continuity Dinner
 $ 1,000.00
     Summer Picnic
 $ 400.00
     Nat Chem Week
 $ 100.00
     Leadership Workshop
     Recognition Night
 $ 1,600.00
Sub Total
 $ 3,100.00
Summary
Total Expenses
 $ 36,855.00
Total Income
 $ 25,642.26
Net
 ($ 11,212.74)
Special accounts
St. Louis Award
     Honorarium
 $ 1500
     Meal Cost
 $ 3800
     Dinner income
 ($ 2520)
Net expense
 $ 2780
Midwest Award
     Honorarium
 $ 3000
     Plaque
 $ 86
     Other (travel, dinner)
 $ 914
Net expense
 $ 4000