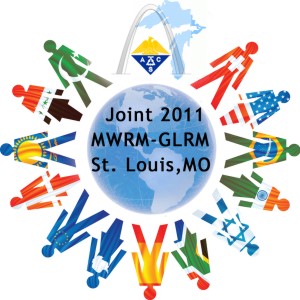 46th Midwest
39th Great Lakes
Joint Regional ACS Meeting
High School Teacher Program
The high school chemistry teachers' activities at the Midwest/Great Lakes Regional Meeting will occur on Saturday morning, October 22. There will be a number of distinguished speakers. It promises to be an informative and fun-filled day both for secondary teachers of chemistry, and for others involved in teaching chemistry at any level.
Home
Technical program
Undergrad program
High school teacher program »
Special events/awards/nominations
Exposition & sponsorships
Getting here/Venue
Area activities
High School Teacher Forum
Saturday, 8–11:45 am, in the St Moritz Room
Coordinator:
Hal Harris, University of Missouri–St Louis, hharris@umsl.edu
Speakers:
Debbie Goodwin, Chillicothe (MO) High School, Corrosion is everywhere—Use it to make chemistry relevant and fun
Ron Perkins, founder of Education Innovations, Inc, Super, wow, neat chemistry!
Bassam Shakhashiri, University of Wisconsin–Madison and President-elect of the American Chemical Society, Exhortations for good teaching and the joy of learning
Laura Slocum, University High Schooll (Carmel, IN) and pre-college Assistant Editor of the Journal of Chemical Education, Ready-to-use resources for the International Year of Chemistry and beyond
Robert (Bob) Becker, Kirkwood (M) High School and 2011 Missouri Teacher of the Year, Screencasts and videogames—Reaching out to students where they are
We thank our generous cosponsors of the High School Teacher Forum:
PLTL Workshop
Saturday, 9–11 am, in the Alpine II Room
Dr Gina Frey will lead a workshop on Peer-Led Team Learning, with examples drawn from the General Chemistry course at Washington University. Check it out on the Program page for all the details.
Keep in mind that registration for high school teachers is only $5 until September 30, or $15 on site the day of the event.