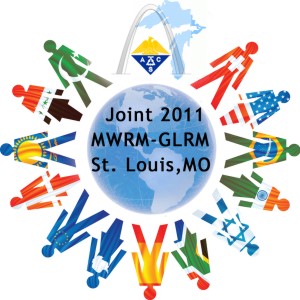 46th Midwest
39th Great Lakes
Joint Regional ACS Meeting
Undergraduate Program
In addition to all of the general sessions and special symposia, the 46th Midwest/39th Great Lakes Joint Regional Meeting will have special events for undergraduates. Please take advantage of the following opportunities to discover new research, present your own research, plan for your career, and network with your peers.
Home
Technical program
Undergrad program »
High school teacher program
Special events/awards/nominations
Exposition & sponsorships
Getting here/Venue
Area activities

Help celebrate the International Year of Chemistry at the MW/GL Regional meeting and earn a registration rebate. The details are on the Registration page.
Ice Cream Social, Wednesday, Oct 19, 5–7 pm, in the Matterhorn Room

Dr Doug Goff, an ice cream expert in the Department of Food Science at the University of Guelph, will kick off the social by giving an oral presentation on ice cream. The title of his talk is Designing ice cream quality with the aid of a microscope. Following the lecture, frozen custard from a local business will be available. In addition, we will have the supplies to make ice cream using liquid nitrogen.

Research Poster Sessions (Thursday and Friday, Oct 20 and 21 at various times)

Undergraduates will have the opportunity to present their research during each of the general poster sessions. By participatinig in the research poster sessions, students will gain experience preparing a scientific poster, presenting their research to other scientists, and answering questions about their projects. They may also gather suggestions for future experiments. Five posters will be selected for "Outstanding Poster" awards; those presenters will be given framed certificates and $100 checks.

Technical Symposium on Plant Chemistry, Thursday, Oct 20, 1–3 pm in the Davos Room

St Louis is world-renowned center of plant science. At the symposium, you will hear about some of the exciting plant research they are undertaking. Their talks will be at a level suitable for undergraduates.

Speakers:
Toni Kutchan, Donald Danforth Plant Science Center, Post-genomic elucidation of plant natural product pathways
Douglas Sammons, Monsanto Company, Evolution of herbicide resistance
Russell Williams, Sequoia Sciences, Plant natural products in a modern drug discovery program

We are grateful to the sponsors of the Plant Science undergraduate program
 

Lunch with Bassam Shakhashiri, Friday, Oct 21, 12 noon–1:30 pm, in the Matterhorn Room

Join ACS President-elect Bassam Shakhashiri and a distinguished panel for a roundtable discussion about chemistry and society.

Careers for Chemists, Friday, Oct 21, 2:30–4:30 pm, in the Matterhorn Room

Representatives from local industries and organizations will talk with undergraduates about their careers and offer career advice. During the first hour, panelists will tell a little about their jobs, how they got there, what they do in a typical day, what they like/dislike about their jobs, what advice they have for someone who wants to pursue that job, etc.
First hour panelists:
Cody Cass, Sigma-Aldrich Inc
Matt Hulvey, Akermin Inc
Laura Mecker, US Food & Drug Administration
Rob Morrison, Pfizer

The second hour will be more of a "mixer." Panelists and undergraduates will mingle. The idea is for the undergrads to seek out the professionals who most interest them and ask them questions about their jobs.
Second hour minglers include the first-hour panel plus:
Brian Dowe, Dionex Corporation
Walter Gavlick, Monsanto Company
Joe Haar, Covidien
Joseph Hardimon, Jost Chemical Company
Rik Holmes, Fisher Scientific