Earlier this year, the Washington University in St. Louis Chemistry Tournament (WUCT) held its second annual competition for high school students from across the country. On April 8th, a total of about 250 students and coaches arrived on WashU's campus. Some participants arrived from nearby locales like Missouri and Illinois, while others journeyed from farther states such as California, Indiana, Tennessee, and Utah. The goals of WUCT are to promote and provide real-world, STEM-related experiences for high schoolers, as well as to foster an appreciation for teamwork and problem solving.
The competition this year consisted of several new events in addition to the original individual and team rounds. WUCT incorporated topics rounds, designed to place chemistry in various real-world contexts for students to see chemistry's different applications, where students worked in pairs to solve real-world problems in life sciences, industry, and coffee.
Breaking Bonds was a new and exciting round in this year's WUCT. Working in teams of six, students solved packets of problems in a time-pressured environment. The questions students received were split into packets of varying difficulty. Teams chose from three different difficulties—easy, medium, and hard—and were then given a packet with that particular difficulty. Points were awarded for both correct answers and difficulty level of the packet, with harder problems earning more points per correct answer.
For coaches, most of whom were teachers, there were also activities designed for them. Of particular interest was a teacher panel hosted by Dr. Jia Luo, a lecturer in the WashU Chemistry Department, and college students involved in collaborative learning platforms at WashU. The purpose of the panel was to expose the teachers to principles of collaborative learning, problem solving, and student-centered teaching based on educational research conducted by WashU. Dr. Luo demonstrated how iClickers, remotes for interactive classroom learning, engage students in large classrooms. She also presented the Process Oriented Guided Inquiry Learning (POGIL) strategy by having teachers work together to solve chemistry problems. The college students involved in collaborative learning presented their platforms and hosted a Q&A for the teachers.
At the end of the day, Carmel High School (Carmel) 1 from Carmel, IN, placed first overall in the Sweepstakes ranking. They were followed by Carmel 2 in second, Park Tudor School (Park Tudor) 1 from Indianapolis, IN, in third, and Clayton High School (Clayton) 1 and 2 from Clayton, MO, in fourth and fifth respectively. To see the rest of the results, please feel free to visit our website: wuct.wustl.edu.
WUCT is excited to host its next competition on April 7, 2018. Registration will open on Oct. 30, 2017. For more information about the competition in general, past exam questions, and more, visit wuct.wustl.edu. Questions can be directed to WUCT co-directors Harshath Gupta and Abhishek Sethi at wuct@su.wustl.edu.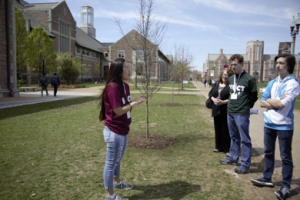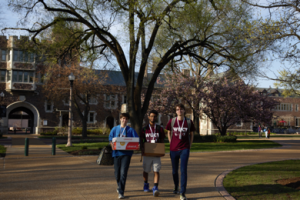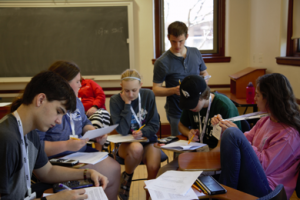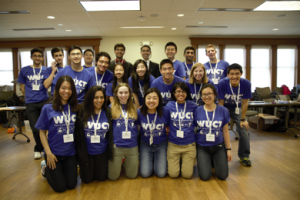 Guest author: Ellen Peng
Ellen Peng is a Sophomore at Washington University in St. Louis, and the Public Relations Chair for the Washington University in St. Louis Chemistry Tournament