Of course everything is a chemical, but your home is full of pure chemicals, chemical compounds and solutions you use on a daily basis. Join us for a Scavenger Hunt via Zoom to find Chemistry in Your Home!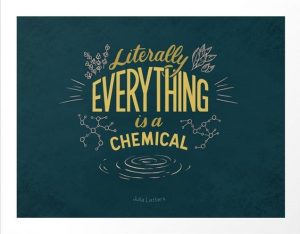 There will be three rounds of increasing difficulty. Join us for Round 1 at 5:20, Round 2 at 5:40, and Round 3 at 6:00 PM. We'll give you a list of chemicals, and you'll need to scavenge your home for them and then show your found items on to the group on the Zoom meeting. You will be judged on quickness and accuracy.
Will there be prizes?? No! But there will be accolades from the judges, friendly faces, and a chance to meet new people.
When: November 5th, 5-630 PM
Where: Zoom (link will be send upon registration)
Register here