Vol. 66, No. 9, December 2015
'Tis the season…
…when ACS members' thoughts turn to … anything but. It is truly and deservedly a quiet time for the Section, which is why this month's Chemical Bond is mostly reminders, repeats of prior notices. That does not let you completely off the hook, however. Because you know you haven't volunteered to participate in the "Chemistry is pHun" program, didn't yet make your reservation to attend the Continuity Dinner, and meant to (and still mean to) nominate a valued colleague for the Saint Louis Chemical Science & Technology Award.
So please read on, and resolve to get 'er done. As you go, you will also find the newest news: the results of the Section election for new officers and various Board members.
---

Your Officers for 2016
The results of our Section election for 2016 officers were announced at the Board of Directors meeting on November 12. For the 1,457 of you who were not there, the 2015 officers are pleased to convey the names of those winning new positions or re-election for service in 2016.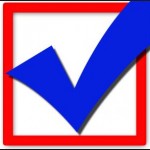 Chair-Elect: Natalie LaFranzo
Secretary: Benjamin Barth
Treasurer: Vic Lewchenko
Councilors: Lisa Balbes and Ted Gast
Alternate Councilor: Brent Znosko
Directors: Leah O'Brien, Eric Ressner, and Keith Stine
Electronic balloting was again successful at getting a larger percentage of members to the polls than was ever seen during the era of paper ballots and hanging chads.
Thanks to all who voted; we like to interpret your vote as being more than just a choice of candidates, but also an acknowledgment that you value the work the Section does. And special thanks to all who cared enough to run for positions in next year's governance.
---
Continuity Dinner 2015
Thursday, December 10, 2015, 6:30–9:00 pm
Where: Almonds Restaurant, 8127 Maryland Avenue, Clayton Missouri 63105 (map)
This is our somewhat-fancier-than-usual banquet/Board meeting where the new slate of officers take their positions, the Distinguished Service Award winner is disclosed, and the Henry Godt Memorial Lecture is given by a secret speaker.
Social hour @ 6:00 PM
Meeting begins @ 6:30 PM, with hiatus for dinner.
Cost of dinner is $28. Cash Bar.
Please register by Dec 8: contact Pegah Jalili by email or phone 314.546.9278
Your (or your minor child's) attendance at and participation in events and activities of the Saint Louis Section–American Chemical Society (STLACS) constitutes your permission for non-commercial use, without compensation and in perpetuity, of photographs, video, and audio recordings of you and/or your minor child in publications of the STLACS, including but not limited to website and newsletter reports of such event or activity.
---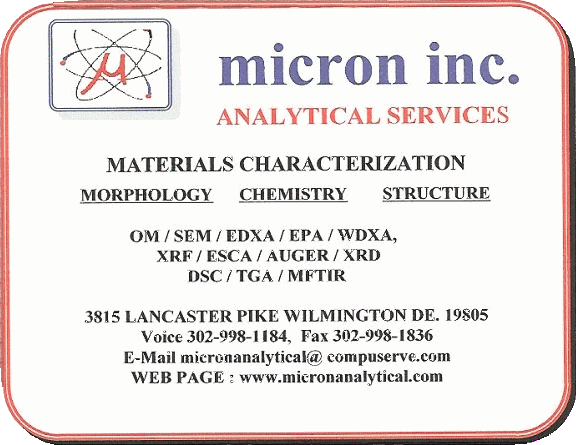 ---

Saint Louis Chemical Science & Technology Award – call for nominations
Nominations are still being accepted for the Saint Louis Chemical Science & Technology Award. This award is presented to a chemist in the St Louis area who has demonstrated a high degree of professionalism and scientific contribution. Criteria used to judge the award include technical proficiency, presentations, coaching/teamwork, and additional professional activities. The award will consist of a plaque, a $500 honorarium, and dinner for the awardee and a guest at the annual Recognition Night. The due date is January 1 2016.
You can find all the details on eligibility, nominating a candidate, and recent winners right here. To submit a nomination, email Chemical Science & Technology Award coordinator David Rhee at david.wonjun.rhee@monsanto.com or phone 314.694.4874.
---

Seeking Retirees Eager to Make An Educational Impact
One of the most popular outreach programs sponsored by the St Louis ACS section is Chemistry is pHun! Sheryl is seeking a retiree to take over this rewarding program or if you would like to offer some of these programs in a school district close to where you live, please contact Sheryl J Loux by email, sjloux@gmail.com or 636.237.5149 to discuss the programs. Training is available.
The twenty-four Chemistry is pHun programs in calendar year 2014 — all given by Sheryl — have had an educational impact on 822 students in 10 or more schools. Program activity for the 2014-2015 school year has started strongly this fall. The program modules offered by Sheryl are "States of Matter, "Chemistry is pHun", "What is Matter?", Using the Scientific Method for a Science Fair Project, and "Polymers are Marvelous Molecules" (includes DNA extraction from strawberries). Sheryl thanks Don Sartor and Amy Kerkemeyer for helping with some programs.
Kids having fun and learning; is there a better way to spend a day—for them or for you?
The "States of Matter" program was designed for elementary students and is popular for the 2nd and 3nd grades. The states of matter are explored with solid, liquid, and gas states of mainly water, demonstrating the addition or release of energy in the form of heat when changing physical states. Examples of plasma are mentioned and "Gluep" is made to show a substance that has properties of both liquids and solids.
The "Chemistry is pHun" program is designed for grades 4-12 and covers pH, a review of states of matter, dissolution, chemical reactions, and various polymers.
Another program for grades K-3 is "What is Matter?" where the periodic table of elements is introduced and water molecules are made with marshmallows for atoms and toothpicks representing electron bonds.
Using the Scientific Method for a Science Fair Project is designed for grades 5-8, and "Polymers are Marvelous Molecules" (includes DNA extraction from strawberries) is for grades 7-12.
Of the 822 students participating this calendar year, 610 students have enjoyed the "States of Matter" program, 160 students have enjoyed the "Chemistry is pHun" program, and 52 students extracted DNA in the "Polymers are Marvelous Molecules".
---


Board of Directors
St Louis Section–ACS Board of Directors meets the second Thursday of each month, usually at the Glen Echo Country Club (map and driving directions). Meetings are open to all members, and all are encouraged to attend. Elected officers and chairs of major committees vote on questions put to the Board; others in attendance have voice but no vote.
If you want to attend for dinner, please contact the section Chair at least a week in advance. Usual cost of the dinner is $21 ($12 for post-docs and unemployed members). Bar service and dessert are optional extras. Members wishing to become active in section activities are welcomed for their first dinner as guests of the section.
Date: Dec 10
See above for details on the Continuity Dinner for the December meeting: different venue, reservations required.
Future meetings: Jan 14, Feb 11
Saint Louis University
Seminars are generally on Fridays at 12 noon in Carlo Auditorium, Tegeler Hall, unless noted otherwise. Refreshments follow. For the most up-to-date information, refer to the department's seminar page or contact Jim Edwards, jedward5@slu.edu.
University of Missouri–St Louis
Mondays at 4 pm in 451 Benton Hall, unless otherwise specified. Refreshments 15 minutes prior to seminar time. For timely information on visiting seminar speakers, contact the Chemistry Department, 314.516.5311, or visit the seminar schedule. The department has additional seminar series which are also accessible from this page.
Washington University
Seminars are in McMillen 311 at 4 pm unless otherwise noted. For information, consult the departmental events page. Related seminars, including endowed seminar series and the WU med school biochemistry series, are linked here as well.
---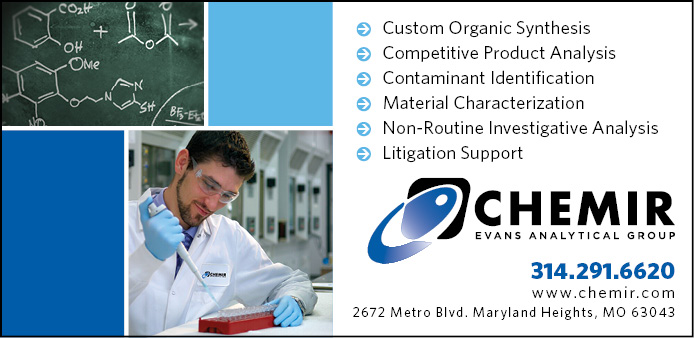 ---

The Chemical Bond is published at www.stlacs.org January through May and September through December by the St Louis Section–American Chemical Society. If you would like to receive email notification when each issue is posted, you can subscribe to our email list and join the "Chemical Bond reminders" group.
Correspondence, letters to the editor, etc., should be emailed to editor@stlacs.org
or mailed ℅ St Louis Section–ACS, PO Box 410192, Saint Louis, MO 63141-0192

Copyright © 2015 American Chemical Society and the St Louis Section–ACS

Editor
Margaret Allen
editor@stlacs.org
Associate Editor
Eric Ressner
314.962.6415
editor@stlacs.org
Assistant Editor &
Advertising Manager
Keith Stine
314.516.5346
advmgr@stlacs.org
Business Manager
Donna Friedman
314.513.4388
bizmgr@stlacs.org