Vol. 67, No. 3, March 2016
Recognition Night 2016: Reserve now
Join us on Saturday, March 19th, at Bristol Seafood Grill in Creve Coeur as we celebrate and recognize those with 50 and 60 years of membership in the ACS.
Bill Doub
will be presented with the 2016 Distinguished Service Award for the St Louis Section. Bill has served the Section continuously in important positions dating back to the 1980s.
Rhonda Woerndle
will be awarded the Chemical Science & Technology Award. Rhonda is receiving this recognition not only for her scientific ability but also for her science outreach in the community. Many Past Chairs of the St Louis Section will gather, and the immediate past Chair of the Section
Pegah Jalili
will give an entertaining after-dinner talk.
Bristol Seafood Grill is on the northwest corner of New Ballas Road and Olive Boulevard, about three blocks east of I-270 (map).
Agenda:
6:00 – Reception/social hour
6:45 – Dinner
7:45 – Program: • Past Chair's Address • Introduction of 50- and 60-year members • Distinguished Service Award presentation • Chemical Science & Technology Award presentation
RSVP by March 11 to:
Joseph Ackerman, Chair of the St Louis Section–ACS, with the following information:
Name(s) ______________________________________________________
Number attending ______ × $30 each = amount remitted $_______
Make checks payable to St Louis Section–ACS, and mail to:
Vic Lewchenko
354 Larkhill Ct
Webster Groves, MO 63119
---
Midwest Award: Call for Nominations
Your assistance is solicited in identifying candidates for the 2016 Midwest Award.
The St. Louis Section of the American Chemical Society established the ACS Midwest Award in 1944 to recognize the outstanding achievements an individual made in chemistry in the Midwest Region. The award is conferred annually on a scientist who has made meritorious contributions to the advancement of pure or applied chemistry, chemical education, and the profession of chemistry. The contributions must have been made during a period of residence in the geographical area defined by the territories of the Local Sections that participate in the Midwest Regional Meeting of the ACS. These 17 Sections are listed in the programs for Midwest Regional Meetings (or call me to confirm eligibility). Nominees can work in industry, academia, government, or in private practice.
The 2016 Midwest Award will be presented at the 51th Midwest Regional ACS Meeting to be held in Manhattan KS, October 26-28, 2016 in associated with Kansas State University and the Hilton Garden Inn & Convention Center. Ceremonies feature a Midwest Award Symposium and the Midwest Award Lecture. The Award consists of a medallion and a cash honorarium; it is presented by the St. Louis Section Chair at the Midwest Awards Banquet. Conditions of this Award include that the recipient gives the Midwest Award Lecture, and attends the Midwest Awards Banquet; both events usually occur on the Thursday of the Midwest Regional Meeting – on October 27, 2016 this year.
Nominations should consist of: a nominating letter for the nominee and two or more seconding letters; a CV for the nominee; a brief biography for the nominee; and documented and objective information regarding the outstanding achievements of the nominee. If the nominee is an academician, a list of persons who have received advanced degrees under her or his direction should be provided. Activities that support the ACS in the Midwest Region constitute an added criterion. Please submit nominations electronically via a single pdf file to the e-mail address given below. All nominations must be received on or before the deadline, Thursday March 31, 2016.
If you have questions, please contact Jim O'Brien at obrien@jinx.umsl.edu or call (314) 757-5717 (cell).
Nominations should be directed to:
Dr. Jim O'Brien,
E-Mail address: obrien@jinx.umsl.edu
2016 ACS Midwest Award Coordinator, and
Department of Chemistry and Biochemistry
University of Missouri-St. Louis
One University Blvd.
St. Louis, MO 63121
---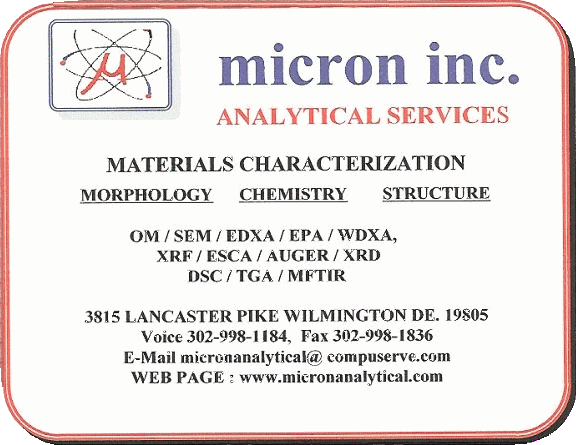 ---

Saint Louis Award: Call for Nominations
Nominations are solicited for the St Louis Award, which is sponsored by the Monsanto Company and administered by the St Louis Section–ACS. Nominees should be individuals who have made outstanding contributions to the profession of chemistry and demonstrated potential to further the advancement of the chemical profession. The awardee is selected by a review committee constituted by the St Louis Section–ACS. The award, consisting of a $1,500 honorarium and a plaque, is presented at the St Louis Award Banquet, which is typically held in October during National Chemical Week.
At the time of the nomination, nominees must not have previously received the Midwest Award or any national ACS-sponsored award. Nominees must be members or affiliates of the St Louis Section of the ACS. Nomination packets received by April 30 are considered for award presentation in October.
Nomination packages (vide infra) should be prepared as a single Portable Document Format (PDF) file and sent by email to John-Stephen Taylor <taylor@wustl.edu>.
Nomination letters, required as an integral component of the nomination PDF-file-package, can be formally addressed to:
John-Stephen Taylor, Ph.D.
ACS Saint Louis Award Coordinator
Department of Chemistry
Campus Box 1134
Washington University
1 Brookings Drive
Saint Louis, Missouri 63130
Nomination packages (single PDF-file) should include, in this order:
I. a face page with the award name, the nominees name, and the date of the nomination;
II. a nominating letter, which includes note of any significant activities with the Local Section;
III. two additional seconding letters (not more) from individuals who have had a close professional affiliation with the nominee;
IV. a brief biography of the nominee (one page or less);
V. a concise description of the nominee's chief accomplishments in the field (one page or less); and
VI. a list of publications and patents.
Additional details can be found at URL http://www.stlacs.org/st-louis-award/.
---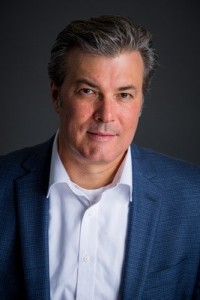 The Department of Chemistry and Biochemistry
University of Missouri–St. Louis announces the
Nineteenth Annual Robert W. Murray Lecture
Michael J. Krische
Professor of Chemistry, University of Texas–Austin
Director, Center for Green Chemistry and Catalysis
Robert A. Welch Chair in Science
will speak on
Formation of C–C Bonds via Catalytic Hydrogenation and Transfer Hydrogenation
4:00 pm Monday, March 21, 2016
104 Stadler Hall
See the poster for more information about the speaker and the talk.
Parking is available in the West Drive parking garage.
---

Awards Night 2016
Save the date!
Awards Night will be held this year at Maggiano's on the Boulevard (across Brentwood Blvd from the Galleria, (map).
Winners of the high school chemistry contest, the high school chemistry teacher-of-the-year, and the outstanding junior chemistry students at area colleges and universities are all recognized.
Agenda:
6:00 PM – Reception/social hour
6:30 PM – Dinner
7:45 PM – Awards program
All are welcome, whether you're coming to applaud a particular honoree or not. Student winners and High School teachers receive a complimentary dinner; others may attend for $25 each. RSVP by Tuesday, April 12, to the Awards Night coordinator, Leah O'Brien at lobrien@siue.edu or 618-650-3562.
---

Welcome Mikhail Berezin, new Awards Chair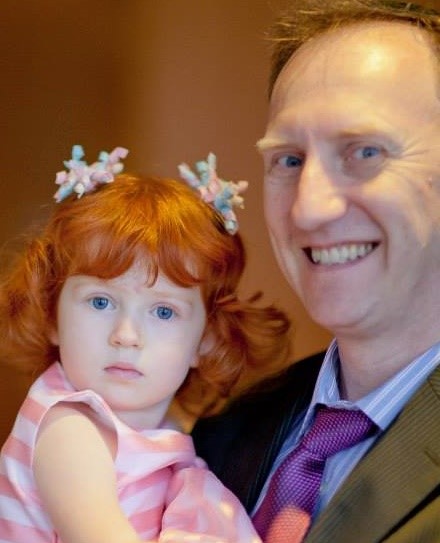 Committee chairships don't turn over very often [so zealously are those appointments guarded by appointees (right? … RIGHT?)], so it is worth noting when one does. One of the biggest jobs we do as a local section is to recognize and publicize excellence in all aspects of the chemistry enterprise. That job is largely the province of the Awards Committee. Mikhail Berezin, of Washington University Med School Department of Radiology has taken the reins of that committee, and we gratefully welcome him.
Mikhail Berezin graduated with a PhD in Chemistry from the Institute of Oil and Gas and Institute of Organic Chemistry in Moscow. Prior to his academic career, he was a research scientist for Monsanto/Pharmacia/Pfizer and contributed to the development and launch of several drugs, including celecoxib.
Following an appointment as an Assistant Professor in the Department of Radiology at Washington University School of Medicine, he focused on fundamental properties of fluorescent probes and their applications in medicine. He is a faculty member of two programs at Washington University: Division of Biology and Biomedical Sciences and Institute of Materials Science and Engineering.
Mikhail is a PI and co-investigator on several NIH and NSF-funded grants. He established novel directions in the development of contrast agents and pioneered a new type of optical imaging modality. His work is documented in more than 50 peer-review papers, several book chapters, and patents. Addressing the importance of high-quality optical measurements, he founded the Optical Spectroscopy Core Facility with top-of-the-line commercial and developed-in-house instrumentation to serve scientists around the globe.
His most challenging project (after the Awards Chair) is a long-term spectroscopic study of red hair provided by his daughter Sophia.
---

Battle of the Burets 2016 crowns winners and more winners
For the second year in a row, the Battle of the Burets was hosted by SIU–Edwardsville. On Tuesday, February 16, 24 two-person teams from 10 area high schools competed in the event. Each student performed three titrations, and team scores were composites based on their accuracy. The student teams with the best scores received trophies and bragging rights for the year. Also for the second year in a row, a team from Mary Institute–Country Day School (MICDS) took top battlefield honors.
1st Place
Alexander Curylo and Vignesh Janardhanam, MICDS
Teacher: Justin Little
2nd Place
Emily Parham and Barrett Sparks, Villa Duchesne
Teacher: Kathy Danzo
3rd Place
Emily Sharp and Lee Brandenburg, Clayton High School
Teacher: Nathan Peck
4th Place (tie)
Caroline Dong and Nidhi Bhaskar, MICDS
Teacher: Justin Little
and
Andy Zhang and Lorinn Knoblauch, Crossroads College Prep
Teacher: Emily Owen
Congratulations to all the students, and a big thank you to all the teachers!
---

High School Chemistry Contest
WHEN: Saturday, March 12, 9:00 AM – 11:30 AM
WHERE: University of Missouri St. Louis, Stadler Hall, Room 104 (map)
DESCRIPTION:
The examination is in two parts:
Part I: Multiple Choice (110 min), #2 lead pencil required
Part II: Tiebreaker (30 min)
Students compete in two divisions, Regular Division for first-year chemistry students other than advanced placement, and Advanced Division for all others. Advanced Division exam is used to determine qualifiers for the 2016 National Chemistry Olympiad Exam. Note that the USA is not sending a team to the 2016 International Chemistry Olympiad in Karachi, Pakistan, due to security concerns, but students can still earn national recognition for their performance in this contest.
Results will be sent by email. Winning students and their teachers will be guests of the Section at Awards Night (date and location TBA).
Teachers: contact HSCC Coordinator Myron Reese to enter your students.
Students who cannot attend this main testing event may come instead on Friday, March 11, 4-6:30 pm in the same location.
---

Washington University Chemistry Tournament (WUCT)
The Washington University chapter of the national professional chemistry fraternity, Alpha Chi Sigma, is hosting the inaugural Chemistry Tournament (thus, WUCT). Teams of six high school students and one adult coach are welcome from … well … anywhere. On one day, April 2, 2016, find out if your team is the best. And better, have fun, make contacts, enjoy your visit.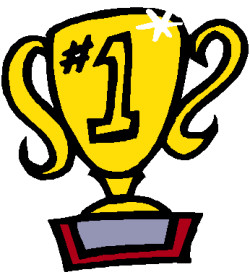 This event is organized and hosted entirely by WUSTL undergraduate chemistry students. Complete information on the tournament format, rules, and registration materials can be found at wuct.axe.wustl.edu. Sponsors include your very own Saint Louis Section–ACS.
The registration fee is $60 per team. Breakfast, lunch, and snacks are provided, but teams will have to provide their own transportation and lodging if needed. The sponsors will work with local hotels and transportation companies to provide discounted prices for participants.
For questions and more information, please e-mail the WUCT Co-Directors, Harshath Gupta and Abhishek Sethi, at wuct.washu@gmail.com. For details about the competition format, check the event flyer (pdf, 95 kB).
---

Kids and Chemistry program Coordinator needed
A new coordinator is being sought for the
Kids and Chemistry
program of our section. Currently this program reaches the general public by offering hands-on chemistry at the Saint Louis Science Center during Chemists Celebrate Earth Day (Spring) and National Chemistry Week (Fall). Supplies are purchased (budgeted allowance) and brought to the event and membership is solicited to join in the fun of helping with the hands-on science with the public. 400-600 participants are to be expected for each program from 10-4 pm on a Saturday. A leader for each experiment is necessary to train volunteers at the event. (Ideally, more than one experiment would be offered allowing more volunteers the opportunity to participant.) Contact Sheryl J. Loux for more information (
sjloux@gmail.com
; 636-237-5149 Cell).
---

You Can be a Science Fair Judge
for the St. Louis Section's Science Fair Chemistry Awards!
Volunteer by replying to Sheryl J. Loux at sjloux@gmail.com (636-237-5149)
2016 Fairs the American Chemical Society (ACS) St. Louis Section are judging:
1.) ILLINOIS JUNIOR ACADEMY OF SCIENCES REGIONAL SCIENCE FAIR
SIUE Regional Science Fair! Saturday, April 2, 2016 in the Morris University Center (#8 on campus map, park in lot E), Southern Illinois University Edwardsville (SIUE), Edwardsville, IL 62026
The SIUE regional fair hosts over 200 of the finest 5th through 12th grade student projects from a ten county area. Meet at 9:30 AM and judging from 10 AM to 1 PM Judging: 5-8 grades and 9-12. (Light judges lunch buffet available.)
2.) MISSOURI TRI- COUNTY REGIONAL SCIENCE AND ENGINEERING FAIR (MTRSEF) on Saturday, April 23, 2016
9AM-12 noon K-4 Participation awards (not judged), Grades 5-8, and 9-12 (not honors 9-12) Free Judges breakfast 8-9 AM.
Where: Francis Howell North High (in cafeteria), 2549 Hackman Road, Saint Charles, Mo 63303
3.) GREATER ST LOUIS SCIENCE FAIR will be Wednesday April 27, 2016
Greater St. Louis Elementary and Secondary Science Fairs located at Edgar M. Queeny Park Recreation Complex, 550 Weidman Rd, Ballwin, MO 63011 in West St. Louis County. Dinner for judges is free at site (5-6:00 PM).
Elementary (K-5) Participation Awards distributed to chemistry-related projects. Three people needed for about 1 hour each between 3:00 PM to 8:00 PM Wednesday, April 27, 2015 No Judging involved.
Secondary (6-12) Judging of chemistry-related projects 3:00 PM to 8:30 PM (Please come for at least 2.5 hours) Wednesday, April 27, 2015 All secondary judges must be present at 8:30 PM to pick winners –Please allow about 1 additional hour for this process.
Your Participation as an ACS Judge would be Greatly Appreciated!
St. Louis Section of the American Chemical Society Science Fair Chemistry Awards
2016 Co-Coordinators Sheryl Loux (sjloux@gmail.com, 636-237-5149 and GSM Sundaram (onlysundaram@gmail.com; (314) 258-5048).
---

STL-ACS Sponsored Career Day at UMSL
Dear Science Educator,
We invite you and your students to Career Day sponsored by the American Chemical Society. This is to be held at the University of Missouri-St. Louis in the Chemistry and Biochemistry Department. The date for this event is Friday May 6th, 2016 from 9 a.m. to 12 p.m. The objective is to introduce your students to careers involving chemistry and biochemistry and have them witness activities in those areas. It includes tours of research laboratories and instrument facilities, and Chemistry Demonstrations by the UM-St. Louis Chemistry Club. A lunch (pizza, etc.) starting at about 11:30 a.m. concludes the event. The tours follow a brief introduction where Just What is Chemistry and What Careers Involve Chemistry are considered. Chemistry and biochemistry are very much "central sciences" and other careers such as those in healthcare involve these disciplines. In the department tour, research in biochemistry, inorganic, organic, and physical chemistry will be featured and major instruments to be shown and demonstrated include X-ray Diffraction, Nuclear Magnetic Resonance, Mass Spectrometry and Electron Microscopy.
Your school schedule is likely already very crowded, but please consider how valuable this experience may be for your students as they consider their college and future career options.
Please respond by Friday April 22nd, 2016 to to Michelle Haley (haleym@umsl.edu, or phone 314-516-5311) to inform us that you will attend. Please let us know how many students will accompany you so that complete arrangements for food and setting up tour groups may be made. Please include an e-mail address in your response to this invitation. The day involves lots of activities so please plan to be punctual. For those who can attend, additional information will be provided subsequently by e-mail. We again are contacting science educators by e-mail rather than by traditional mailing. Please note: our budget for this event does not include the cost of transportation for attendees but free parking will be provided. Additional details concerning the program that is planned can be obtained from Keith Stine or Jim O'Brien; their contact information is given below.
Professors Keith Stine and James J. O'Brien
Department of Chemistry and Biochemistry
One University Blvd.
St. Louis, Missouri 63121
(314) 516-5346 (Keith Stine)
(314) 516-5717 (Jim O'Brien)
FAX (314)-516-5342
kstine@umsl.edu;
obrien@jinx.umsl.edu
---


Board of Directors
St Louis Section–ACS Board of Directors meets the second Thursday of each month, usually at the Glen Echo Country Club (map and driving directions). Meetings are open to all members, and all are encouraged to attend. Elected officers and chairs of major committees vote on questions put to the Board; others in attendance have voice but no vote.
If you want to attend for dinner, please contact the section Chair at least a week in advance. Usual cost of the dinner is $21 ($12 for post-docs and unemployed members). Bar service and dessert are optional extras. Members wishing to become active in section activities are welcomed for their first dinner as guests of the section.
Date: Mar 10
Social hour, cash bar: 5:30 pm
Business meeting: 6:30 pm (suspended for dinner when served)
Future meetings: Apr 14, May 12
Saint Louis University
Seminars are generally on Fridays at 12 noon in Carlo Auditorium, Tegeler Hall, unless noted otherwise. Refreshments follow. For the most up-to-date information, refer to the department's seminar page or contact Brent Znosko, znoskob@slu.edu.
University of Missouri–St Louis
Mondays at 4 pm in 451 Benton Hall, unless otherwise specified. Refreshments 15 minutes prior to seminar time. For timely information on visiting seminar speakers, contact the Chemistry Department, 314.516.5311, or visit the seminar schedule. The department has additional seminar series which are also accessible from this page.
Washington University
Seminars are in McMillen 311 at 4 pm unless otherwise noted. For information, consult the departmental events page. Related seminars, including endowed seminar series and the WU med school biochemistry series, are linked here as well.
---

The Chemical Bond is published at www.stlacs.org January through May and September through December by the St Louis Section–American Chemical Society. If you would like to receive email notification when each issue is posted, you can subscribe to our email list and join the "Chemical Bond reminders" group.
Correspondence, letters to the editor, etc., should be emailed to editor@stlacs.org
or mailed ℅ St Louis Section–ACS, PO Box 410192, Saint Louis, MO 63141-0192

Copyright © 2015 American Chemical Society and the St Louis Section–ACS

Editor
Margaret Allen
editor@stlacs.org
Associate Editor
Eric Ressner
314.962.6415
editor@stlacs.org
Assistant Editor &
Advertising Manager
Keith Stine
314.516.5346
advmgr@stlacs.org
Business Manager
Donna Friedman
314.513.4388
bizmgr@stlacs.org