Early in October, all members will receive an email link directing them to their electronic ballot for 2020 officers. Bios and information about the candidates are below.
Chair:
Samina Azad, New Product Development Manager, PLZ Aeroscience
Service to national ACS: Councilor, Cleveland Local Section (2008-2011); Member, Women Chemists Committee (WCC) (2009 – present); Chair, Public Relations for the Industrial and Engineering Chemistry (I&EC) Division (2018 – present).
Secretary:
Henry Rohrs, Assistant Director, Washington University NIGMS Biomedical Mass Spectrometry Research Resource
Service to the Section: Organizer and Chair of Midwest MS Discussion Group (2008-present); Organizer and Chair Biological Mass Spectrometry Symposium – Great Lakes/Midwest Regional Meeting (2011), Secretary (2017-present)
Treasurer:
Jeff Cornelius, Charles Stewart Harding Mott Distinguished Professor of Chemistry and Chair of Physical Science and Engineering Department, Principia College
Service to the Section: Education Committee Chair (2001-2006); Undergraduate Research Symposium Chair (2000, 2004); Secretary (2007-2009); Chair succession (2010-2012); Director (2013-2016), Treasurer (2017-present)
Councilor:
Eric Bruton, Research Scientist, The Boeing Company
Service to the Section: Chair (2012), Younger Chemist Committee (YCC): executive member (2008), co-chair (2009), chair (2010). YCC won "Outstanding New Local Section YCC" (2008) and was nominated for "Outstanding Local Section YCC" (2009). Leadership Development Forum Chair since 2012, Publicity and Public Relations Chair (2016). Councilor (2017 – present)
Director:
Mikhail Berezin, Associate Professor, Department of Radiology, Affiliated Professor of Chemistry, Department of Chemistry, Washington University in Saint Louis
Service to the Section: Chair, Awards Committee (2015-present); Director (2018 – present)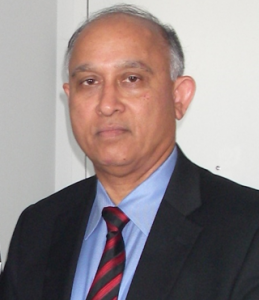 Sudhir R. Brahmbhatt, President, Technology Services Inc.
President and Founder of Center for Indian Cultural Education – Bal Vihar (1992- present)
Service to the Section: No prior service to local or national ACS.
Keith Stine, Professor of Chemistry and Biochemistry, University of Missouri–Saint Louis
Service to the Section: Director (2010-present); Advertising Manager Chemical Bond (2014-present); Chair succession (2007–2009); Secretary (2002-2006); Director (2001); Alternate Councilor (1997-1999); Career Day co-organizer (2001-2011); Program Chair, ACS Midwest Regional Meeting (2000, 2011); Project SEED Coordinator at University of Missouri–Saint Louis (2009-2015); Younger Chemists Committee advisor (2008-2013); Fundraising subcommittee chair (2008-2013); Surface Science Discussion Group chair (1993-1999); Materials Chemistry Discussion Group chair (2000); Saint Louis Award chair (1998-2000); Midwest Award chair (1993)
John-Stephen Taylor, Professor, Department of Chemistry, Washington University in Saint Louis
Service to the Section: Coordinator, St. Louis Award (2015-present). St. Louis Award Winner (1993). Chair & Organizer, Biological Chemistry Section – Midwest Regional ACS Meeting (1990)