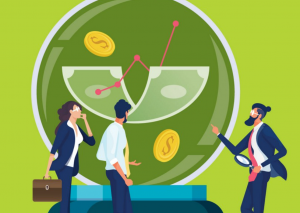 Everyone's most anticipated annual article has appeared in the February 1 Chemical & Engineering News. The 2020 salary survey, formally titled, "What US chemists made before the COVID-19 pandemic, according to the 2020 ACS salary survey," features pretty good pre-pandemic chemical employment news.
The nicest tidbit: unemployment among those responding to the survey dropped to 1.5% (margin of error ±1.45%). Eric Bruton, Chair of the ACS Committee on Economic and Professional Affairs (CEPA) and one of our Local Section Councilors, noted growth in several chemical-related industries during late 2019 and early 2020: "Overall, it's a nice positive."
This good news reflects surveys returned on March 1st of last year, when the full brunt of the pandemic economy had not yet affected many chemists. ACS expects member unemployment to increase in 2021, and Bruton encourages unemployed ACS members to use services such as career counseling, webinars, and dues waivers for people experiencing hardship.
Here is where you can see all the details, broken down, as always, by region, degree level, and economic sector. If you have used your quota of free articles for February, you'll need a member login to view the full text.