The fourth module in the Leadership Development Forum series is set for April 17 and May 6. This module addresses Owning Your Leadership and comprises two sessions. Separate registration is required for each session.
Seminar/discussion: April 17, 6 pm
The seminar/discussion on Owning Your Leadership will feature speakers:
William Abraham, PhD, Formulations and Delivery Program Lead at Monsanto, and Jaideep Iyengar, Global Chemistry HR Lead at Monsanto.
They will be speaking on what we can learn from self-evaluation and colleagues' critical evaluation, and then will lead a followup discussion to fully round out our understanding of the importance of evaluation to improve our leadership skills.
Event Highlights
– Reception (dinner and networking)
– Seminar and discussion
– Free admission, parking, and dinner
Workshop: May 6, 6 pm (registration required, below)
Please join us for the topic Owning Your Leadership in a Workshop for Module 4 led by Ronald Gribbins, PhD, SPHR Olin Business School, Washington University. This will be a wonderful opportunity to learn hands-on how to evaluate your leadership.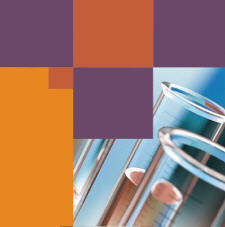 Event Highlights
– Interactive Workshop
– Reception (Dinner & Networking)
– FREE Admission, Parking, & Dinner
Where:The Edge (next to Mallinckrodt in Webster Groves)
359 Marshall Ave, Webster Groves, MO 63119 (map)
Food and drinks generously provided by Mallinckrodt.
For more information about the Leadership Development Forum go to www.stlacs.org/leadership-development-forum-series/
Please contact Eric Bruton if you have any questions.
If you have colleagues who might benefit from this module, please use the brochure (LDF Flyer Module 4 B, 477kb) to let them know about the details.
Please complete and submit the registration form below by May 5 for the May 6 workshop.