Panel discussion: April 20, 6–8:30 pm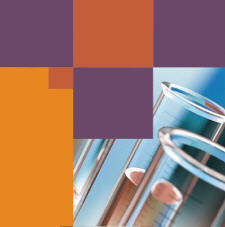 Location: Library and Research Building Room 222
St Louis College of Pharmacy
Parking in Children's Place Garage
4531 Children's Place
Saint Louis, MO 63110
Map shows both parking garage and Library/Research Building
The only constant is change! Are you ready for it? With industry wide corporate acquisitions, mergers, and reorganizations for a variety of reasons, preparing yourself for change gives you a competitive advantage. When it comes, do you keep your career path, make a slight change, or try something completely different? Come join us to hear from panelists who have faced these questions and come out better on the other side. Learn from their successes and mistakes.
Panelists:
Matt McReynolds, PhD, Platform Lead, New Process Development, Monsanto
Steve Kolodziej, PhD, Associate Research Fellow, Pfizer
Jim Janetka, PhD, Associate Professor of Biochemistry and Molecular Biophysics and
Adjunct Professor of Chemistry, Washington University
Moderator:
Susan Hartmann, Associate Director, Sourcing Biologics, MilliporeSigma
Free dinner and parking!
6:00 – 6:30 pm: Dinner & Networking
6:30 – 8:00 pm Panel Discussion and Q&A
8:00 – 8:30 pm: Group Discussions
8:30 – ?: Networking
All disciplines and professionals are welcome — you need not be a chemist or scientist to attend! All ages welcome, too!
Register on line today.
More information about the Leadership Development Forum
Please email Eric Bruton if you have any questions.